Poe4orbs was founded in 2015 and with more than 30 employees in this company,by a group of mmorpg lovers. We are located in China. We focuses its business on game service, operation and development. During the 2 years,we served over 160,000 satisfied customers from all over the world. Poe4orbs is now one famous branded online store in the field.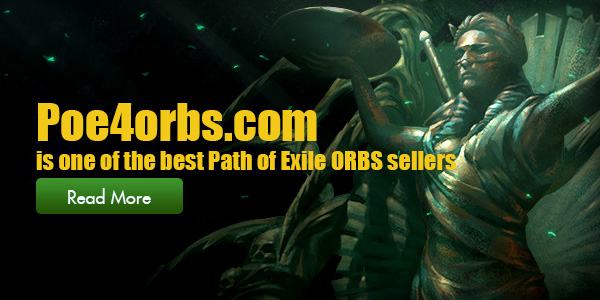 Poe4orbs Mall has the professional Technology Team and Sales Team. With the fast development of world internet technology, we can prvide Path of Exile ORBS, POE Exalted Orb and so on. Shop on Poe4orbs.com is safe and convenient where you can enjoy the wonderful shopping experience.
Poe4orbs always puts their customers'benefits first and works hard to make a perfect transaction platform for game currency. Poe4orbs has 100,000 register members so far and always appreciates the support from them.
Contact to US
Skype ID: gamehelp365
Discord: gamehelper365#6421
Email: gamehelper365@gmail.com
Poe4orbs Team