POE Leagues Transverse Comparison
Now is the show time of Flashback, but we should never forget these great leagues, which has brought us a lot of happiness in the past years. Then here comes a question like "Which is your favorite league" or "Do you love Harbinger/Abyss/Bestiary, why?" I think, different players would give very different answers, so am I.
To become fair, with Harbinger also came major base game changes, coupled with significant changes to the mechanics that came far too late personally. Individuals changes were negative and positive...normal harbinger summon speed was pretty major, however, the beachhead was nerfed a little iirc. Although it slowed you lower, it added so much from the currency shards, telling you that you'd eventually gather a minimum of something helpful, and honestly very practical along with a welcome addition to mapping.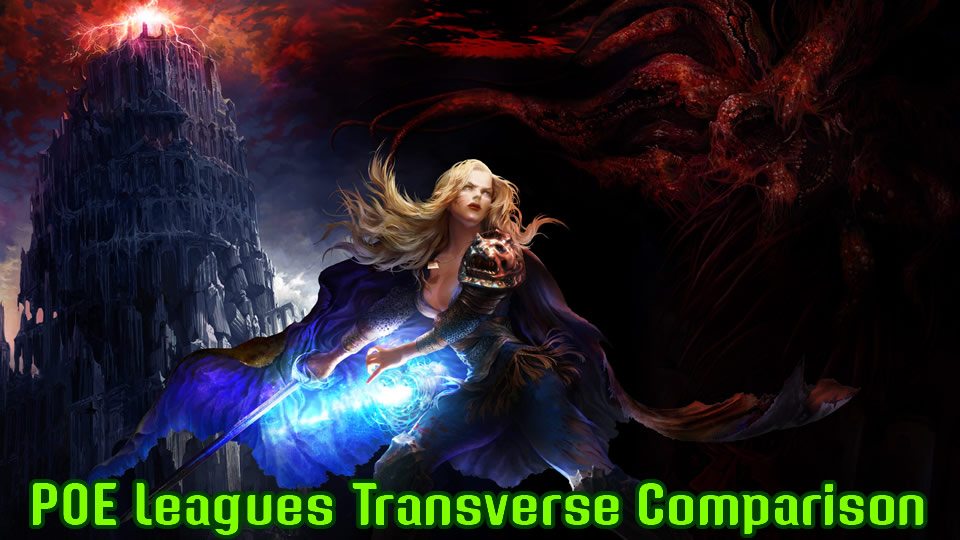 Abyss/Bestiary could not hold attention. Both had very tanky/tough encounters that helped me question constantly if it had been worth doing, ofc I felt obligated to complete them. Both league specific uniques are pretty OP, but massive levels of compounded RNG left me feeling like I'd need to hit it lucky.
Inside a game with a lot of rng already, IMO, I do not think they offered much robotically.
For shaper/elder products, Personally, I think it is the same kind of compounded RNG I detest, same applies to Abyss jewels. They are both excellent types of build enabling, positive changes, however, this electricity means they are by far The Very Best choices for many builds. Kind of like rare I suppose. Compounded rarity means they are unattainable for many, furthering the space between your plebs versus no lifers.
My typical strategy would be to take part in the first ~3-4 days of the new league relatively hard. I understand the mechanics, I understand how to construct, and also the game is only able to hold attention for such a long time, regardless of how much I really like it, and I truly do.
Then when I performed Abyss/Bestiary I did not visit a tangible goal, I saw maybe's, so when you intend to experience 40 hrs/week its so disheartening, combined with super tanky, not-so-polished, potentially op, rare monsters, especially while leveling (and particularly in Bestiary), and also the RNG-ception that GGG is emphatically pushing.....GGG (IMO) should certainly concentrate on more leagues like Prediction/Breach/Harbinger where one can get the micro-currency, and may 'grind' to complete the league mechanics....all yet still time providing you with goals.
I performed for like 5-6 days in Abyss, and 2 DAYS in Bestiary...Bestiary hyped me up Even more than Abyss, therefore, the let lower was pretty hard there. I wasn't in a position to even finish the atlas in Abyss and did not even bother to choose achievements either in.
Anyways, I loved the thought of Bestiary crafting, Personally, I think the game needs more 'immediacy' in how it's contacted and a great way. Rather from the compounded rarity of maybe locating the animal(s), you'll need, using the specific mod, just how much simpler will it be to simply use silver coins or w/e.
Personally I think like GGG doesn't have lack of imagination, however, the implementation has endured. War for Atlas mechanics/Abyss/Bestiary didn't have lack of plans, but the end result is when I am playing for any short time, as well as for lengthy sessions, I honestly can not be bothered with huge, compounded, overwhelming RNG levels. There needs to be a way to help keep the truly amazing facets of these past leagues alive, Zana mods just feel wonky and it is very unimaginative, and the only method I can tell to get this done correctly would be to lay some kind of research to mix these great aspects. Relegating them into oblivion in order to Zana is simply lazy, also, I fucking hate the thought of league-specific uniques.
More concrete goals, more grinding imo. Micro-currency is preferable to potentially (and frequently enough) nothing, a minimum of its something can depend on and offers a motivation to grind it further, rather of grinding using the about getting something good. I know when spent sufficient time grinding, you'll end up something good, and try to you'll be making 'profit' but counting on RNG to your benefit isn't a great incentive, specifically for beginners, to really keep playing. What's more, getting orbs in poe, this would be the most thing that a player needs to do in this game, you know, everyone has to make more money, even in a virtual world!