PoE's Currency System Is Not Perfect
You do not begin to see the flaw in getting a game title about loot corporation where many people are playing around using the same setups, melee builds = botb/starkonjas/tombfist, it's just like a catch all BiS for pretty much any attack build.
This devalues the shit out of rares in those slots, for most leagues all I pick up our boots/jewelry while mapping.
I picked up one useable/sellable for more than 15c rare item myself in those slots (belt) in 3.3, up to getting 36 challenges.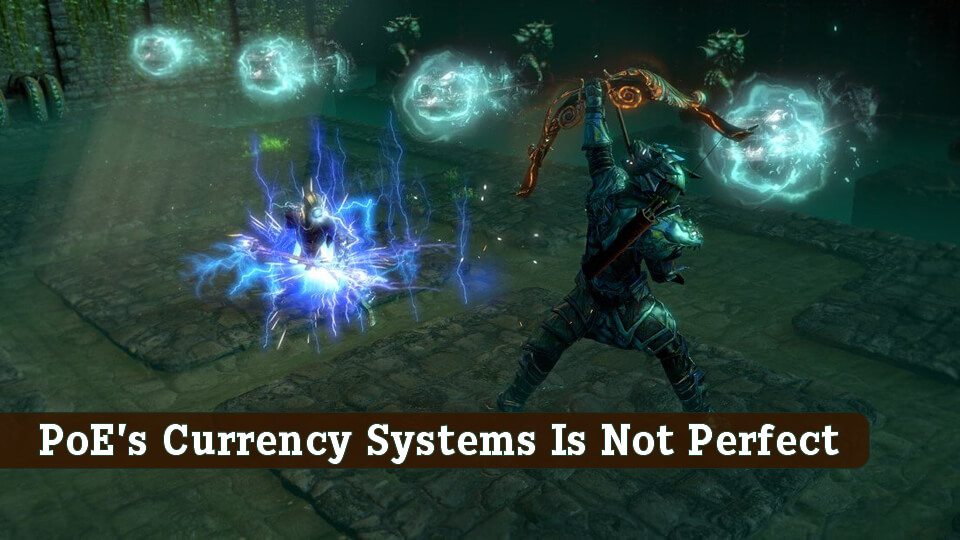 Each and every time I attempt to craft an uncommon something I fail once the entire PoE currency product is based on with such products for crafting... I simply barely possess the Atlas to create my flasks after i hit maps...obtaining and selling every rare towards the vendor until I receive there. After I get my character situated enough to obvious high-level maps, I more often than not waste my currency crafting. The exception being 3.3 where I discovered my first HH after spending just like a madman I still had a lot of money leftover and merely gave it away.
After I make builds I plan around a tabula since I can't ever guarantee a 6L and it is more often than not the best method to plan/get damage.
This is the same story league after league, playing every one since Perandus.
My point is the fact that I'd need to be not playing the sport because 99.9% of products that drop are really hindering my capability to make Path of Exile currency faster when they did not, which is not even the easiest method to earn money, to begin with. So when I actually do take part in the game, I'm able to usually package out a personality for basically nothing basically don't include T1 uniques/Boss-specific drops, what this means is I've literally all of the gear I'd really make use of the most before I am in a position to physically utilize it because of level limitations more often than not.
This is exactly what separates SC from HC, I've got a with enough concentration time requesting directions... the kind I spend hrs and hrs making/playing this character just for fun when I have time after which let another person cuckold my fun.
Anyways, OP is 100% right.
Storytime: Play Scion-slayer/jugg in 3.3, does very well, new unique Transcendant Flesh jewel is definitely an awesome near templar area where I already patched to, build does very well, freeze everything, drop HH first week of league, attempt to stand all on GH build before 36 challenges.
Tankiest character I have available, including pure light MStrike w/ instant VP and Vinktar, continues to have 1.9m shaper dps, handling essentially alch-n-go Guardians (cannot do ele ref/no leech) that was an initial.
Get shit on by Uber Elder 3 times even after studying mechanics and using one of the best ascendancies for a melee build going into the fight.
Paying 1ex to kill that uber elder felt REALLY bad, even though I was the richest I've ever been, and I still had 17ex left over after 36 challenges done.
I am and not the best player sure, however I never unsuccessful shaper on my small very first time. Additionally, it felt terrible to possess my build simply not function correctly after t15 maps where I'd freeze literally everything, which after that destroy t16 striking a wall to some fight best performed with totems just like a fucking chicken playing around using their mind stop.
The game is not perfect, especially with regards to the trade situation and from the perspective believe it or not. Cost discrepancy is simply 1 alc or costly AF. Personally, I think I usually want to get lucky in PoE simply to survive a league. And getting to depend on unique weapons on virtually every build REALLY fucking blows.