Elemental Equilibrium being so strong right now
I don't understand how they could just gloss over the fact that Xoph's amulet(in the beginning) giving Avatar of Fire is almost exclusively a net negative. Elemental Equilibrium being so strong right now, and fire builds already being fire builds means this is losing a huge source of damage potential in exchange for practically nothing. I don't get how they could ignore that.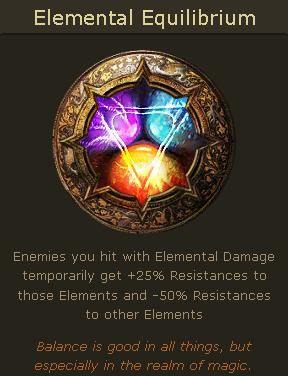 "Elemental Equilibrium being so strong right now." That was the key phrase. If you have Avatar of Fire, you CAN'T do non-fire damage. So you can't proc Elemental Equilibrium. And since so many fire builds do things like proccing Elemental Equilibrium with poe orb of storms/etc, that is a big damage boost they have to give up to use this amulet.
Maybe the tradeoff is worthwhile, but in either case it's worth mentioning. So what if Duelist or Ranger can get Avatar of Fire? Avatar of Fire is BAD. Builds that are already dealing fire damage(aka all builds that would run this amulet) don't care about conversion to fire. It provides literally zero benefit to any fire based build. It's meant or Conversion builds...which are not the builds that would use this amulet.
Yes, not everyone bothers to get Elemental Equilibrium. Not everyone bothers to take life nodes. Not everyone bothers to get a 6-link. Random scrubs can make sub-par decisions constantly. But over 90% of optimal single-element builds abuse a second skill to proc Elemental Equilibrium. It is the best strategy for those builds and every streamer and competent player knows it.
But this kinda goes back to my original point. There are in fact still ignorant people who don't understand the game's mechanics beyond and extremely surface level and should be considered when talking about these things.