New Path of Exile players will be unable to drop eternals to compete
There are new tiers, so all those 6t1 items will be 6 t2 items in the expansion, still good, but no longer mirror worthy. There will be a few of them but they will have to be crafted with existing eternals. Granted the ones who have the mirror worthy items now are the only ones who will be able to afford crafting a new mirror worthy item.
Those people will always have the advantage though, even if you removed existing eternals and changed them into a stack of exalts each it would not really matter as they would still be able to buy much better items than you could get. If you want a decent and fair market you have to play in leagues.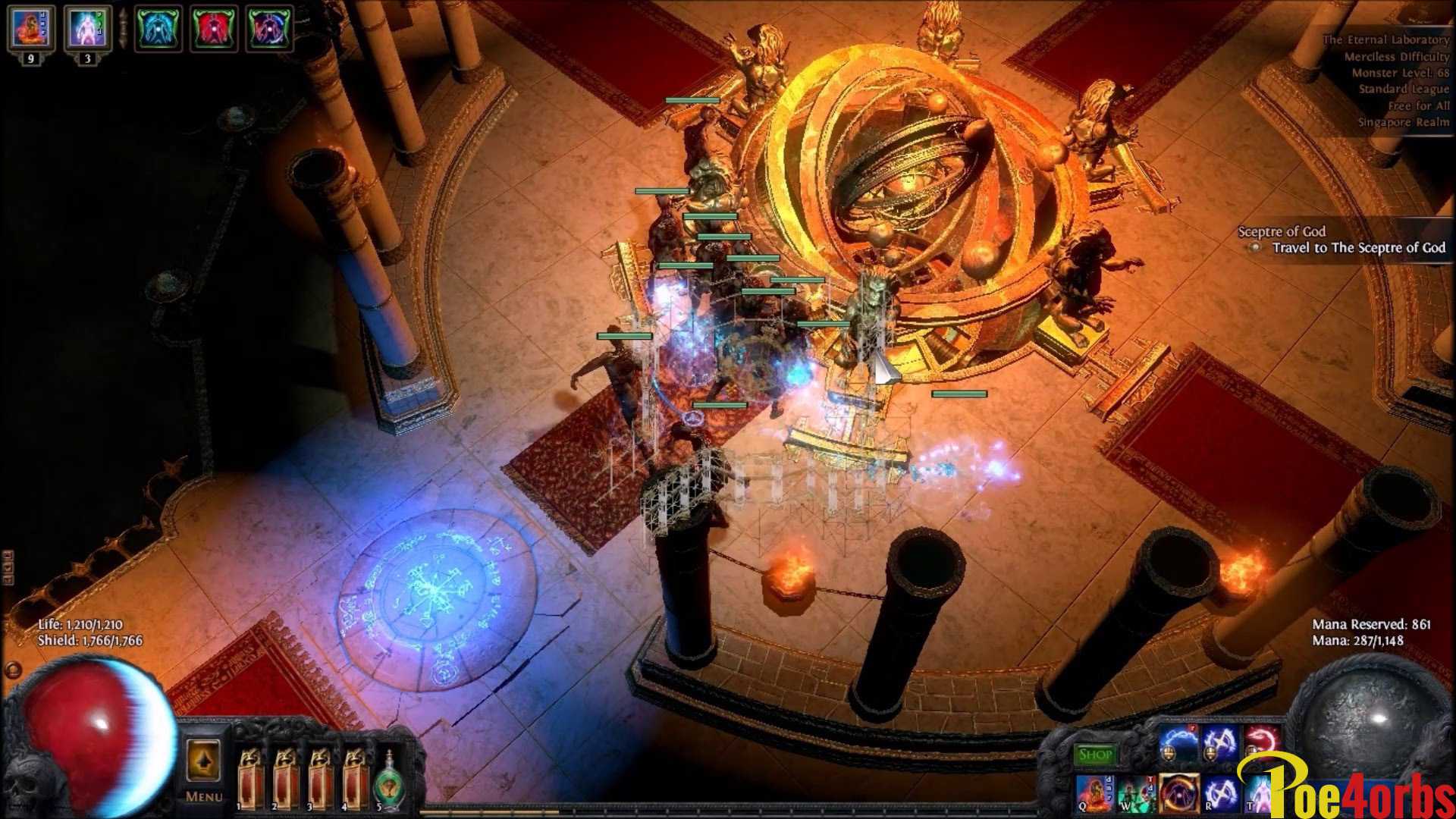 Not since nobody can make new 6t1 or even new 6t2+ items without the eternal orb. This change will only make the rich richer and new players being unable to compete even more than before. People who already have tons of eternals will skyrocket in value and new players can't get them. Old mirror-worthy items will remain king as the're no way for new players to craft new ones that can beat them w/o eternals, which only old rich players will have access to.
Helps only the current richest
The value of eternals will skyrocket, helping only those who already own them. New players will be unable to drop eternals to compete.
Also, it is now impossible for new players to create new items to match or beat current mirror-worthy items. The only people who can do that is, surprise, the current richest who already stock tons of eternals.
This will mean that new players will be much worse off. Old players will have eternals (which will skyrocket in value) and mirror worthy items which new players won't be able to craft w/o eternals.
Rich people are still rich, and sooner or later threy'll run out of eternals and nobodywill be able to craft perfect items, so the rich crafters are gonna have to hoard them (paying multiple times what they would have paid yesterday for them), new players will and always have been unable to get eternal, nothing changes for them, if someone would have been able to get enough eternals to craft mirror worthy items, they're still gonna make tons of exalts, you can still get rich, just not as rich if you start now (arguably you still couldn't with eternals)
The real difference is that now we'll have some super rich with eternals and some not so rich with no/little eternals, for everyone else it changes pretty much nothing
but this is only standard, in temp leagues almost nobody will have perfect or near perfect items now