Really glad you tried Path of Exile
Fantastic game. One of the best things about it is the passive tree and all the things you can do with the linked skills.
That said... it is NOT new player friendly, at all. But what you're doing is fantastic. Try it on your own, then consult a guide to get your feet wet. It's going to take a while before you understand the passive tree and gems, but it will come.
Some advice, I don't know if Ziggy used Path of Exile Orb of Storms in his guide, but you should check it out.
http://pathofexile.gamepedia.com/Orb_of_Storms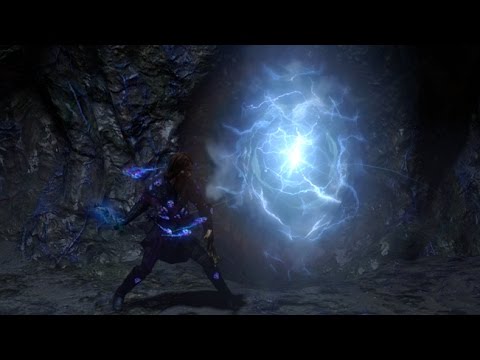 Stand inside it and it can give you some extra dmg. The real fun of this game will be once you start getting into maps, if you haven't already. Having a complete build and taking it into endgame content is super fun and rewarding on the progression side. Plus there's a whole map of maps they recently added called the Atlas of Worlds to help your progression. Tons of mods you can change maps with as well. Really excited to see new PoE vids from you!
It is. If only because it's free.
Check out some guides for new players and just start playing. If you like games like Diablo, Torchlight, and others, this is really fun. New league starts Friday, if you want to play in a challenge league. Just an FYI. Challenge leagues are ones apart from standard with special mechanics and items. Check out the website for info on it.