Path of Exile Skill Revamps - Part 6
It's only 3 days to the releasing of POE Incursion League, which is the core content of 3.3.0 updates. And GGG's Skill Revamps has proceeded to part 6, so I'd like to show you more details about Skill Revamps - Part 6
Cold Snap and Vaal Cold Snap
The very first prototype that people pointed out in Skill Revamps Part 1 was too effective for early leveling and looked unimpressive.
We have reworked it, therefore, it instantly hits for damage inside a medium-sized area, and helps to create a place of cold damage that expands to two times the radius more than a couple of seconds. El born area chills and deals cold damage with time.
The skill presently has an opportunity to give Craze Charges whenever you kill an opponent in the radius, and you may spend Craze Charges to bypass its cooldown. The aim is to really make it work well like a utility skill even when you are not building it for damage. It offers Craze Charges for spellcasters, which inserts within the cold jewel theme.
Cold Snap has become an amount 16 skill, alongside other charge skills, and needs Skill in addition to Intelligence.
Vaal Cold Snap now results in a growing aura surrounding you that expands in dimensions over its duration, growing large. Or no enemy dies in the area, it always generates a Craze Charge for you personally. As long as there's an opponent in the radius, additionally, it generates a crazed charge every second, which is ideal for keeping the Craze Charges active throughout a boss fight.
If you like generating Power Charges, the Winter's Bounty threshold jewel may cause Cold Snap and Vaal Cold Snap to create Power Charges rather of Craze Charges, and also have the cooldown of Cold Snap be bypassed with Power Charges rather of Craze Charges.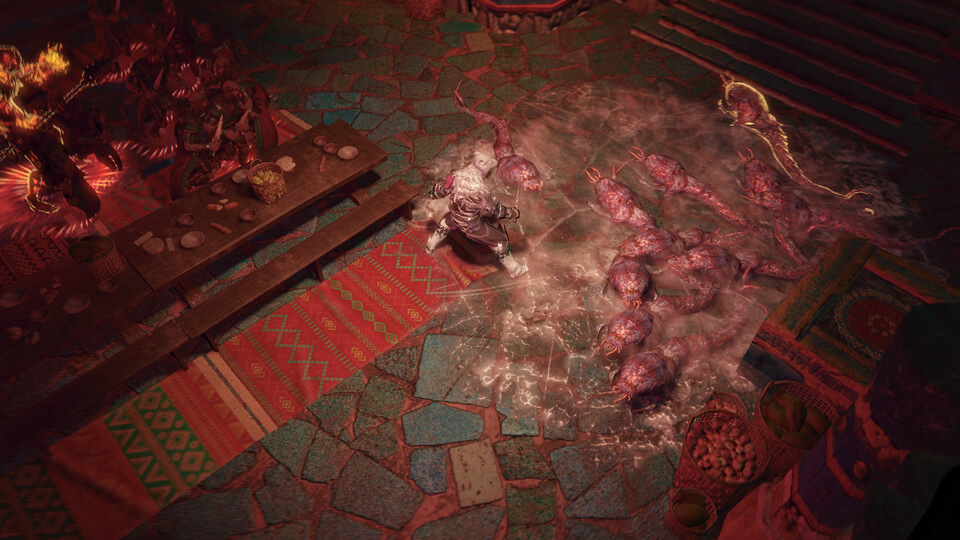 Vaal Righteous Fire
To be able to possess the skill benefit coming from all exactly the same bonuses as Righteous Fire, the skill now supplies a bigger and much more effective form of the Righteous Fire aura that lasts a brief duration.
Additionally, it grants more spell damage while active, multiplying with Righteous Fire.
It now sacrifices 30% of the maximum existence and shield when cast, dealing a lot of burning damage per second in line with the amount sacrificed.
Vaal Earthquake
We have altered this skill from your original plan quite significantly it initially produced multiple chasms that released aftershocks, however, this just felt just like a bigger Vaal Ground Slam, and also the results of Earthquake hidden too big a place for too lengthy.
Our reworked skill now performs an Earthquake attack with lower hit damage but much greater Aftershock damage then provides you with an art effect which makes your actions crack the floor, repeating the Earthquake effect while you walk. You are able to have only one Vaal Earthquake crack at the same time, so you will get regular aftershocks in line with the skill's duration.
The skill includes a small group of aftershocks, so it's not necessary to walk the whole time you will find the skill effect to obtain the most from the aftershocks. You can alternate between moving and attacking to produce as numerous aftershocks as you possibly can, or activate it after which hurry with an area, departing a way of destruction behind you.
Charged Dash
Charged Dash may also be fully controlled while channeling. The marker could be directed by rotating your cursor around your character. It'll turn the marker in direction of your cursor out of your character. This sounds unintuitive initially, however when you concentrate on direction from the cursor instead of the position of the cursor, we have discovered that many people find moving the marker becomes a lot more intuitive because it moves exactly like you would if determining your character.
With this particular, it is simple to control its movement to produce a wider section of damage, navigate away between disseminate monsters hitting all of them, correct the journey if trouble seems or navigate over gaps and around corners.
This skill presently has new damage conduct to allow it deal damage while channeling, and it has more consistent ongoing damage, which is ideal for tough fights where one burst will not always kill everything.
While channeling, prior to the marker has stopped moving, the skill gains a stage every attack time much like before (and also the skill has 60% more attack speed, so you'll gain stages quite rapidly).
Whenever you release, the skill now deals 75% more damage for every stage past the first. There aren't any more overlapping damage areas, it is simply dealing one big damage hit.
While channeling, the skill frequently pulses damage along its length, every 2 attack occasions.
Once the marker stops moving since it has arrived at its maximum range or hit blocking, you'll stop gaining stages. Rather, each wave occurring while channeling will deal 150% more damage.
The aim of these changes would be to make certain the harm you deal while charging in the skill even though the skill is fully billed is roughly equal, which means you do not feel like you have to quickly teleport when fighting someone else in charge to complete probably the most damage. Movement speed is essential for faster traveling and covering a bigger area, but does not boost the skill's damage.
Power Siphon
We have made significant changes to both visuals and also the stats about this skill to improve its power and are able to take it nearer to Kinetic Blast.
The brand new effects tend to be more effective searching whilst getting better performance when killing opponents. It features a streamlined form of that old kill impact on Rare and different opponents, however a new impact on other kills.
Power Siphon presently has an opportunity to generate power charges on hitting rare and different opponents, which makes it helpful for sustaining charges on bosses.
The skill presently has effective critical strike chance and demanding strike multiplier bonuses per power charge, further rewarding charge investment along with a critical-based build.
Fires projectiles directly at opponents inside a frontal 180 degree arc, and it has 4 extra projectiles at jewel level 1, as much as 7 extra projectiles at jewel level 20.
We would have liked to contend with Kinetic Blast if at all possible, but after our changes, we are not fully pleased with the total amount of Kinetic Blast, Power Siphon, and Elemental Hit. We are prone to revisit wand skill balance, later on, increasing the mechanics in addition to fleshing the skill possibilities.
We have also made some statistical changes to a lot of skills to ensure they are more competitive. You can discover their whereabouts all within the patch notes tomorrow, but here are a handful of the greater extreme changes: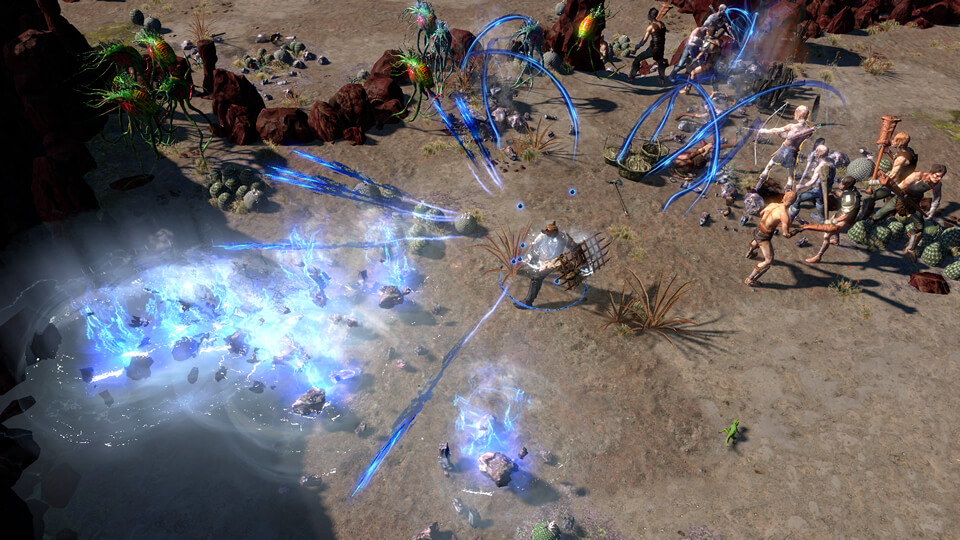 Ball Lightning
Ball Lightning presently has greater damage, hits more often on a trip, includes a bigger section of effect, and travels faster within the equivalent time. The rate change can make it better to take out bigger categories of opponents.
Storm Burst
Storm Burst has considerably more damage, especially in the projectiles. We elevated the region of effect by 10%. Projectiles now deal 183 to 275 lightning damage at jewel level 20, and also the explosions deal 65% more damage. We are planning more mechanical changes as we are not entirely pleased with the mechanics from the skill, particularly with how tricky it is by using on bosses so when utilized by totems, but 3.3.0 is only going to feature damage changes.
Poe4orbs will always be your strongest support, no matter what happens in Path of Exile Incursion - you can buy Poe Orbs and Currency from us as before, our new season POE services will begin on June 1 too.