Path of Exile Useful Tips 06 - How To Delevel Skill Gems
Hi, here is Poe4orbs. Today, we will share you how to delevel skill gems in path of exile.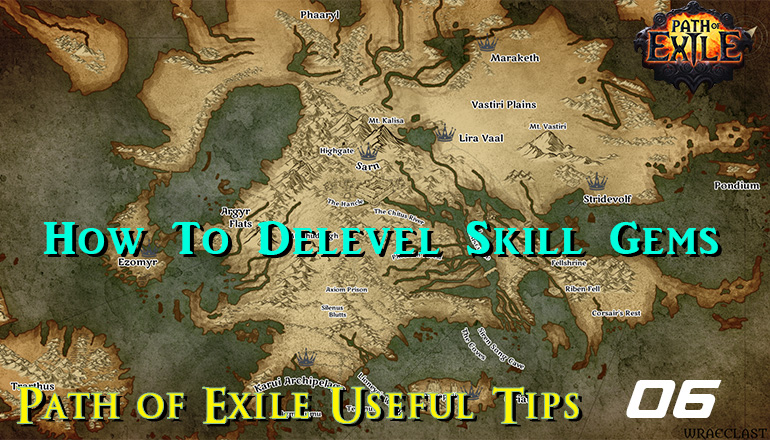 In Path of Exile, sometimes you have to limit skill gems to a certain level.
Skills like CWDT and its supported gems need to be maintained at a certain level to ensure they can be triggered.
If you accidentally click to level button, you can use following recipes to delevel your gems
Sell a gem and orb of scouring to any NPC, you will get a delevel gem