PoE Useful Guides - How to increase the experience gained
In the Path of Exile, the level is usually gradually increased during the mapping. Each level up means added a new skill points. Those players who are in desperate need of upgrading usually join a party with others to share some highly experienced maps. This guide will show you how to gain experience more efficiently.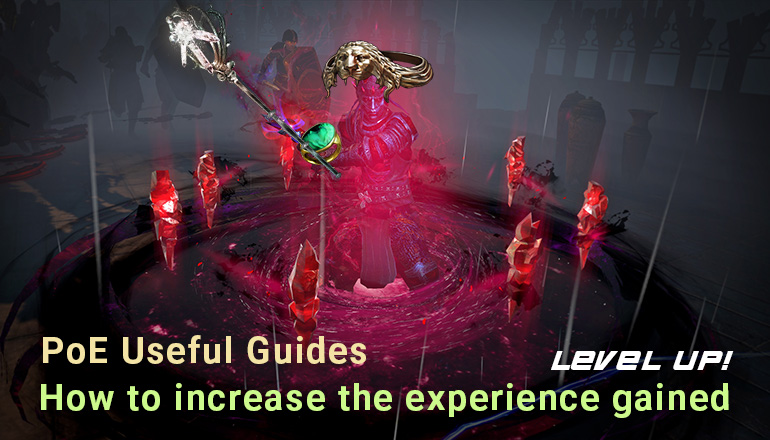 If you want to speed up this process, then the following equipment will be very helpful to you!



Perandus Signet, The Supreme Truth, Chitus' Apex
You may have noticed that these equipment have a very special mod: #% increased Experience gain. This is exactly what we want.
In addition, you can also find the same mod on the ring of shaper

These equipments are very cheap, you can bring 2 rings, 2 weapons, 1 helmet to maximize your experience gain speed. Also, don't forget to insert the gems you want, the same will work for gems! !